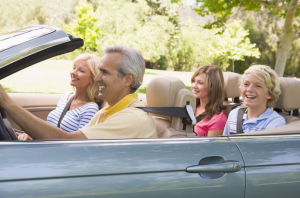 Since car insurance is a legal requirement in most states, it is beneficial to choose a policy that best fits your specific needs and budget. At Commercial Coverages, Inc., we work with a wide variety of insurance providers to help our clients meet their needs. The right auto insurance in Daytona Beach, FL, can protect you on the open road if your car is damaged or demolished by an accident, theft, or fire. Our mission as a company is to help our clients understand the importance of car insurance for the financial safety of you and your family. Below we discuss our auto insurance coverage options.
Liability Coverage – This option pays for your legal responsibility to others for bodily injury or property damage.
Property Coverage – This pays when you damage someone else's property or belongings.
Personal Injury Protection – This is required for all personal auto insurance policies.
Medical Coverage – This pays for injury treatment, rehabilitation, and lost wages, plus funeral expenses when necessary.
Uninsured Motorist – Protects you when the person at fault for the accident is uninsured.
If you are interested in receiving a quote for our auto insurance in Daytona Beach, FL, contact our agency today at (386) 756-8551.