Taxi, Limousine And Uber Insurance
With any transportation business, there are many risks associated with the job, such as traffic accidents, injuries, and more. Without proper protection, these business risks can eat away at your profits. Commercial Coverages, Inc. assists you in managing those risks and others through taxi, limousine, and Uber insurance. Our Daytona Beach and Palm Coast insurance agency works with you to mitigate risks and costs associated with general liability, commercial and cargo legal liability, damage and theft, and employee benefits and workers' compensation.
Our taxi and limo insurance team has developed a deep understanding of the unique practices and needs of your industry. We apply this knowledge to reduce your costs while creating a risk management and insurance solution designed to keep your transportation business insured.
Our Special Taxi Insurance Plan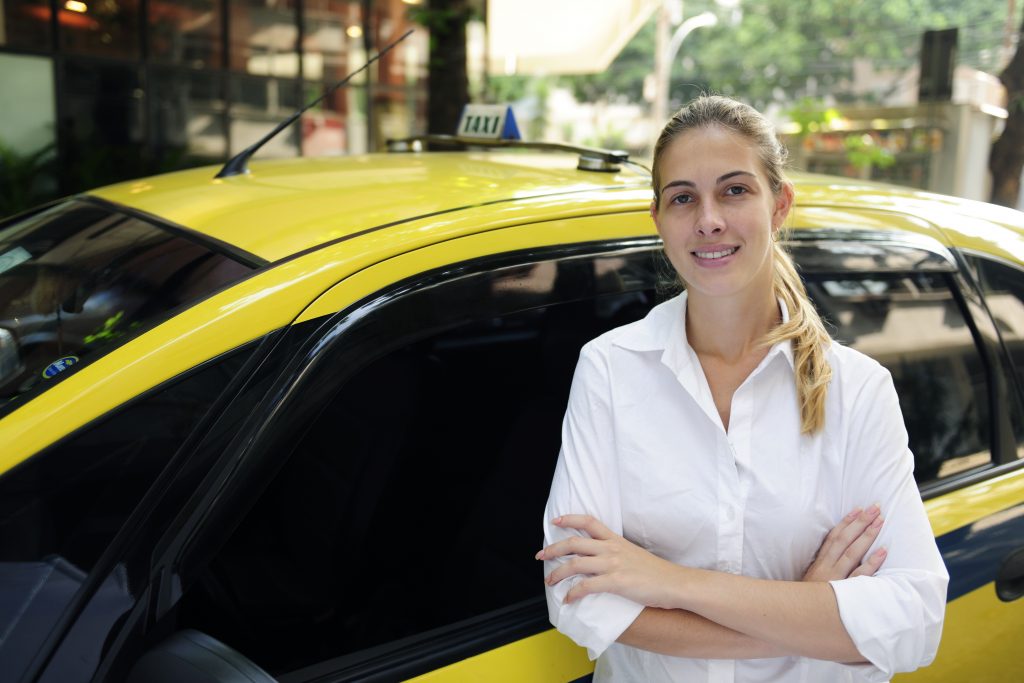 Insurance for taxi drivers is specialized because you become responsible for passenger safety. We can give you commercial taxi insurance to cover your vehicle against damage and theft, as well as personal injury to you and your customers. Your insurance should also include a business interruption policy because if your car is your sole source of income and it breaks down, you could suffer from lost wages.
There are several requirements you must meet to purchase this policy. They include being between 25 and 65 years of age with no convictions for vehicular manslaughter, possession of weapons, or drug and alcohol problems. If you do meet these requirements, there are ways you can find savings and discounts to make your coverage more affordable. Our agents can easily compare insurance quotes to ensure you get the right coverage for your budget and business.
New Uber Insurance for Drivers
Your personal auto insurance plan may not cover you if you drive for a service like Uber. Personal car insurance policies have a list of exclusions that often contain "driving-for-hire." We recommend checking with your insurance company to confirm whether your policy considers Uber to be "commercial driving." If not, you'll want to think about purchasing supplemental commercial or Uber car insurance. Your best bet when driving for Uber is to be upfront with your company about the fact that you'll be "driving-for-hire," and ask if you need commercial insurance or a commercial driver's license.
Uber Offers Some Coverage—When the App Is On
Uber requires all drivers to have car insurance and provides supplemental coverage, but only while the app is on. When the Uber app is off, a driver is covered by their own personal plans. When the Uber app is turned on, a low level of liability coverage becomes active. When a trip is accepted, a higher level of Uber car insurance kicks in and remains active until the passenger leaves.
Lyft and other ride-sharing services are required to carry $1 million per incident excess liability coverage in some states to deal with liability claims. However, they won't cover a driver's car— you must rely on your own personal policy. That's where we come in. We offer Uber, taxi, and limousine insurance you can count on.
Know If You Need a Commercial Driver's License
If you drive for Uber or a similar service, you are driving professionally whenever you pick up a passenger. Even though you're an independent contractor, some states consider you a commercial driver. Ergo, Uber and Lyft drivers alike should be aware that certain states may require a commercial driver's license. Check with your state's DMV for their requirements.
If your state requires this license to be an Uber driver, you could be subject to prosecution if you get into an accident and don't have it—even if you have a commercial auto insurance policy. Fortunately, we've created unique auto services tailored to Uber and Lyft drivers. They offer an alternative to traditional policy.
Whether you are interested in our commercial car insurance in Palm Coast, FL, or our auto insurance in Daytona Beach, FL, our agency is dedicated to helping you find a policy that works with your budget and needs. We strive to understand your needs and work with you no matter what type of vehicle you drive. Start serving your customers safely with help from our insurance. Contact us today at (386) 446-2330 or (386) 756-8551 to request a free quote.