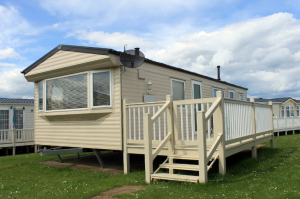 At Commercial Coverages, Inc., we understand your home is your safe space from the world, which is why it is vital to protect your belongings and assets in case of theft, fires, storms, and hurricanes. Our agency offers comprehensive plans that function similarly to homeowners insurance in Daytona Beach, FL, but are designed to cover manufactured and mobile homes specifically. With hurricane season among us, we recommend investing in manufactured homeowners insurance for the safety of your property and belongings. Below we list our manufactured policy coverage.
Personal effects, which includes theft protection
Comprehensive personal liability
Additional living expenses
Debris removal service
Emergency removal service
Protection for trees, shrubs, plants, and lawns
Comprehensive coverage for your manufactured home, including wind and hail
Our manufactured home policies offer property owners peace of mind because they protect against personal effects, which is personal belongings such as clothing, televisions, furniture, and other appliances not purchased with your home. Our replacement cost coverage helps homeowners in the event of a total loss by paying the policy limits. Replacement cost coverage also covers partial losses by paying the cost of repairs and replacements of the damaged home. Contact our agency today at (386) 756-8551 to request a free quote.