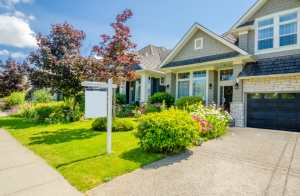 When it comes to your home, it is typically a safe space from the world to escape and unwind. The unfortunate reality in today's society is that it takes a lot more to keep your home safe than it once did. At Commercial Coverages, Inc., we strive to help our clients protect their homes, families, and possessions at all times with our home insurance in Palm Coast, FL, and Daytona Beach, FL. Below we offer nine easy ways to help keep your property safe.
Install a strong, solid-wood front door.
Invest in a home insurance policy that covers your belongings and assets.
Keep a piece of wood in all sliding door tracks.
Add a security system to your home, along with showcasing your security sign in your yard.
Install motion sensor exterior lights.
Have someone pick up your mail and garbage while out of town so that it won't pile up.
Add glass break sensors to your windows.
Put your valuables in a safe place, such as steel safe.
Don't announce vacations on social media platforms.
For insurance purposes, we also suggest that homeowners document their possessions with photos and receipts. Be sure to include as much information as possible when documenting, including any serial numbers. If you are interested in learning more about our home insurance coverage options, contact us today at (386) 756-8551 or (386) 446-2330 to request a free quote.